GRANDER FISHING GEAR
Branding • Trademark • UI



BRAND OVERVIEW

Grander began in Kona, Hawaii with a group of environmentally conscious anglers. These founders were concerned with the destruction caused by plastic-pollution. They wanted to produce the highest quality fishing apparel using sustainable materials. Grander uses its voice to highlight the beauty and magnificence of all aquatic creatures and their precious environments.



APPROACH

The purpose of this project was to create a comprehensive branding system that imbodied the ideals and passions of the company. The brand name went through a few different iterations before settling on the name "Grander " (the nickname for a blue marlin weighing more than 1,000 pounds). The approach to their website was to showcase the quailty of the products.


RECOGNITION
Graphis New Talent 2021 | Sliver Award (logo)


BRANDING
EXECUTION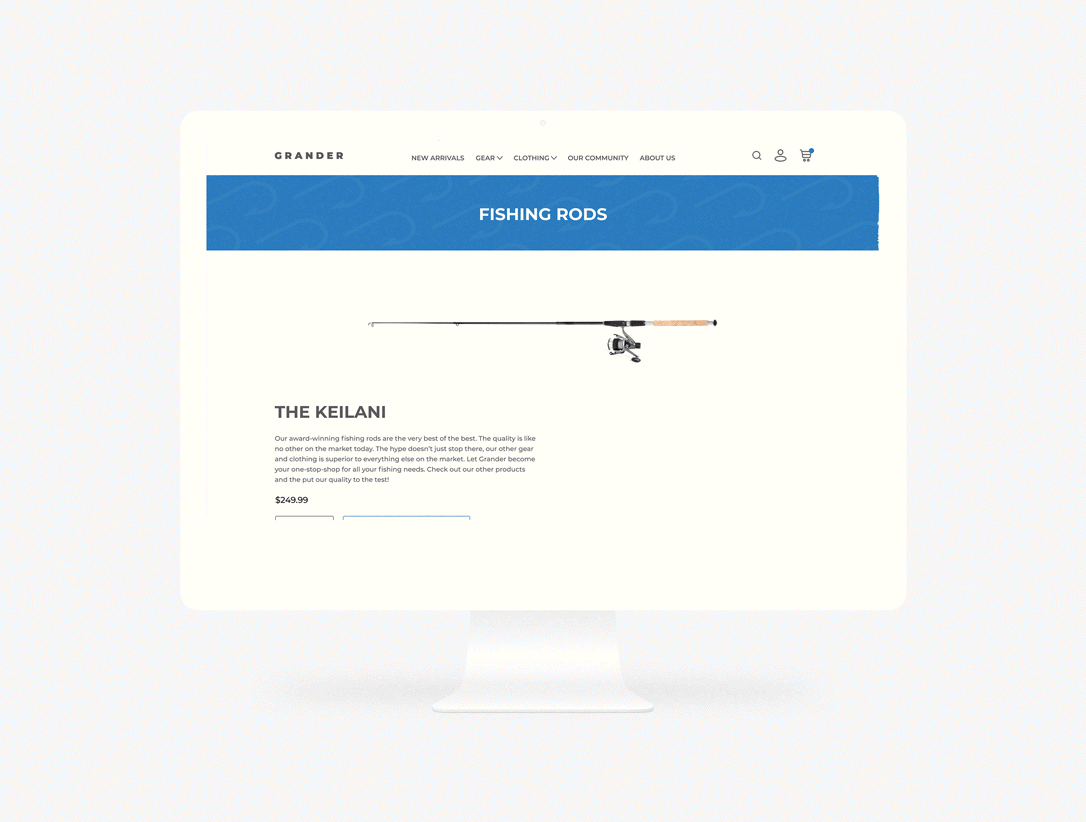 Copyright © 2021 Aspen Walter. All rights reserved.